Case Study
Vanden Heuvel & Dineen S.C.
Web Design + SEO + Advertising
Case Study – Vanden Heuvel & Dineen S.C.
Web Design + SEO + Advertising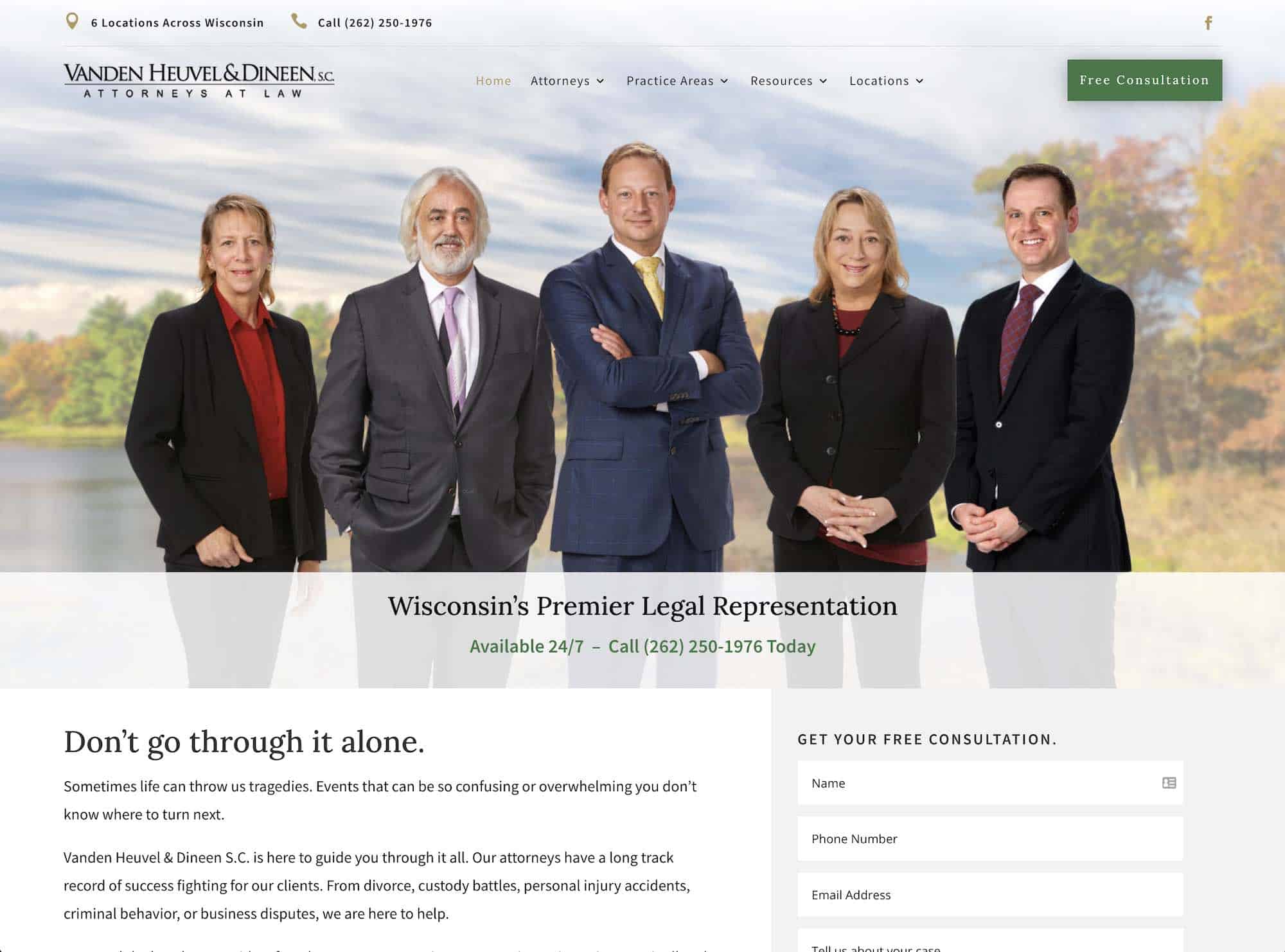 We had the opportunity to serve Vanden Heuvel & Dineen, S.C. by completely rebranding their web presence, optimizing their advertising strategy, and growing their organic reach through SEO.
As a six-location firm, their attorneys focus on divorce and family law along with personal injury, criminal defense, and real estate. We continue to work with their firm, growing their reach across North-East Wisconsin.
Get a free analysis of your firm.
Our team will put together a custom report that will include your Google keyword rankings, opportunities waiting for you, and the number of potential clients you are missing out on.
Whenever we take over a firm's web presence our two main focuses are ensuring the site best represents the quality of work the firm does along with providing a great experience for the potential client. There should be a very clear path for someone to get in contact with someone from the firm.
When we are dealing with divorce or personal injury, people are looking for a solution as soon as possible. After refreshing VHD's website, it was much easier for people to find "click-to-call" buttons along with easily accessed contact forms. Outside of that, the firm was happy with just a refreshed, cleaner look with more resources and information for potential clients.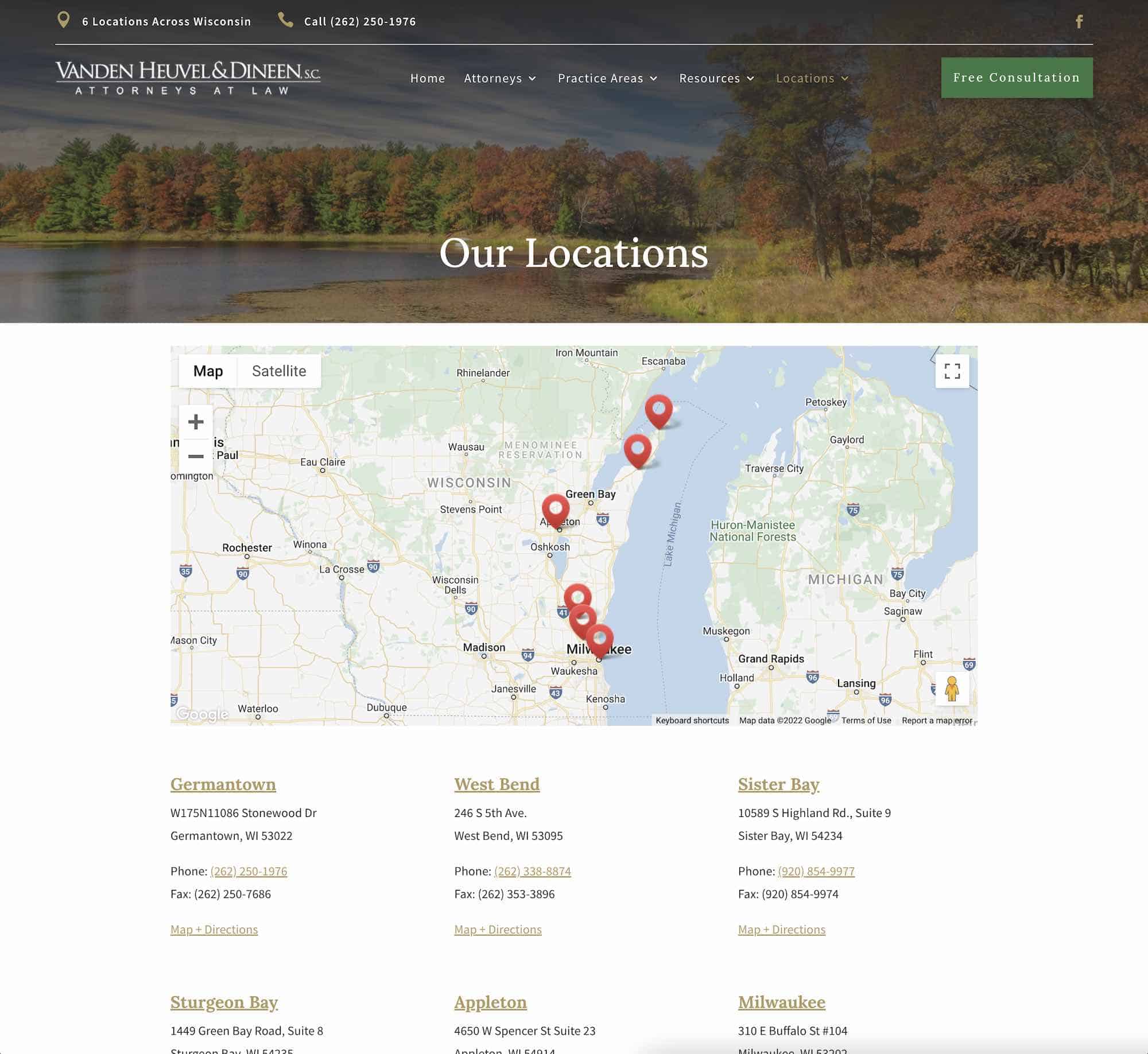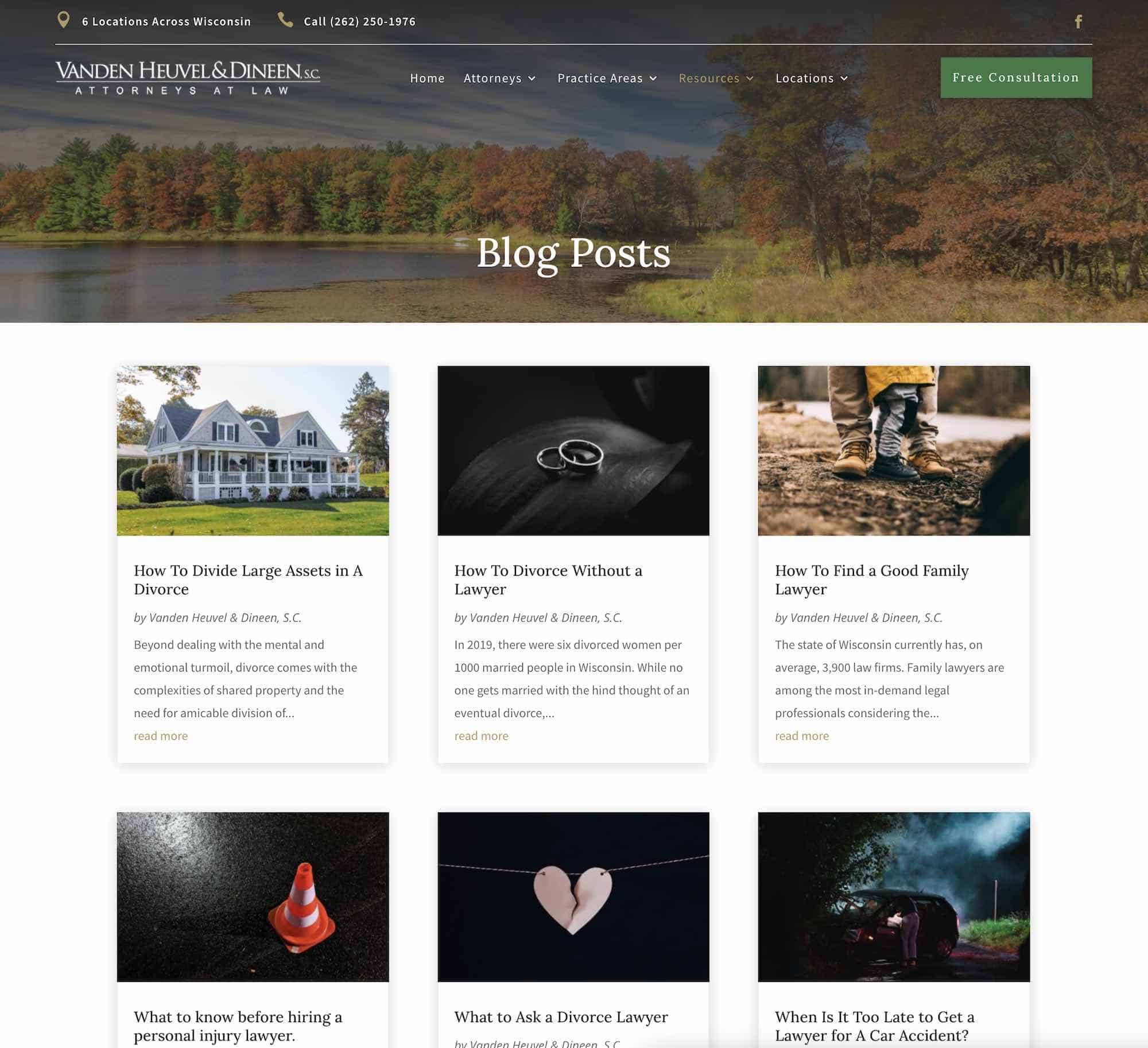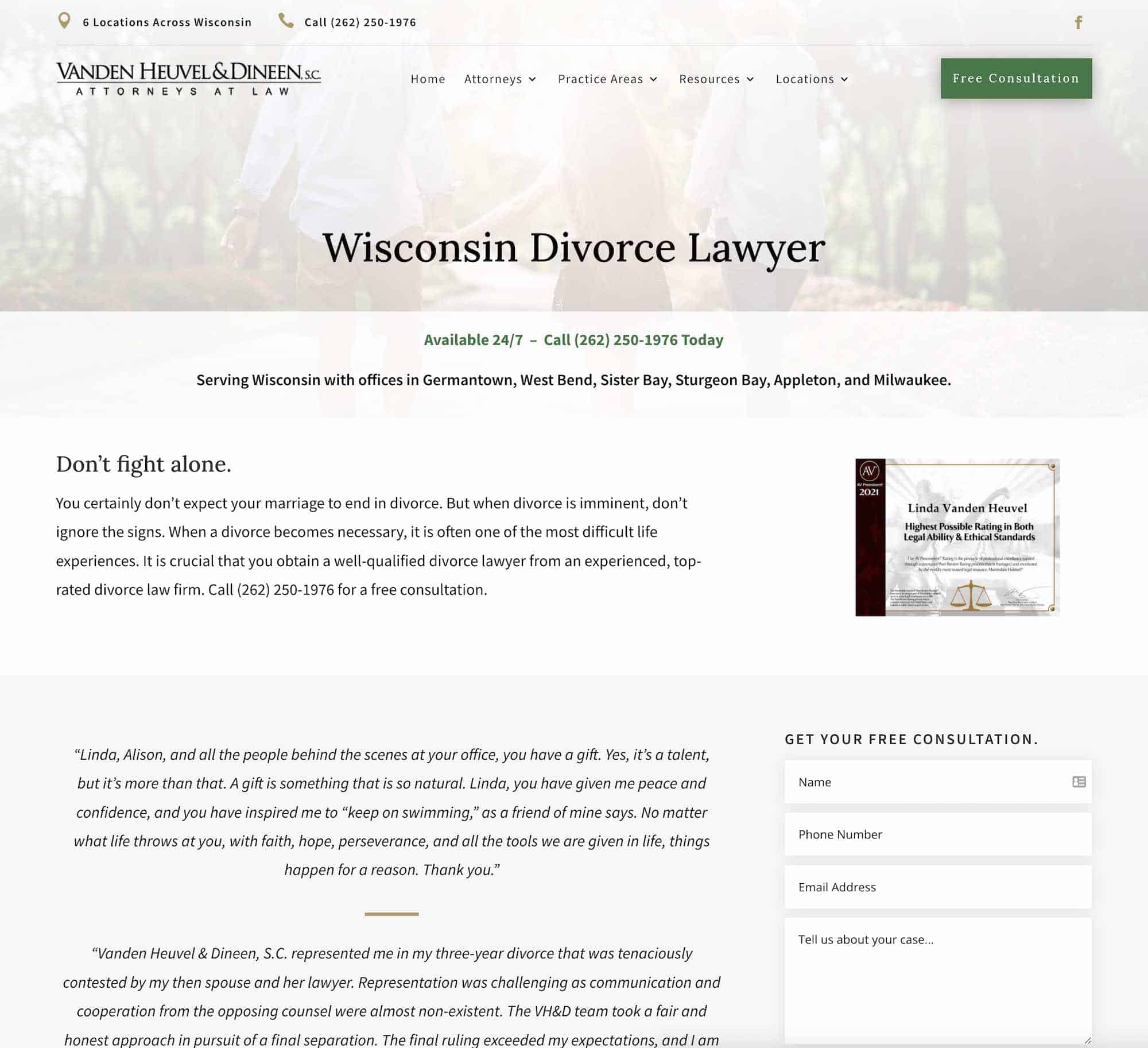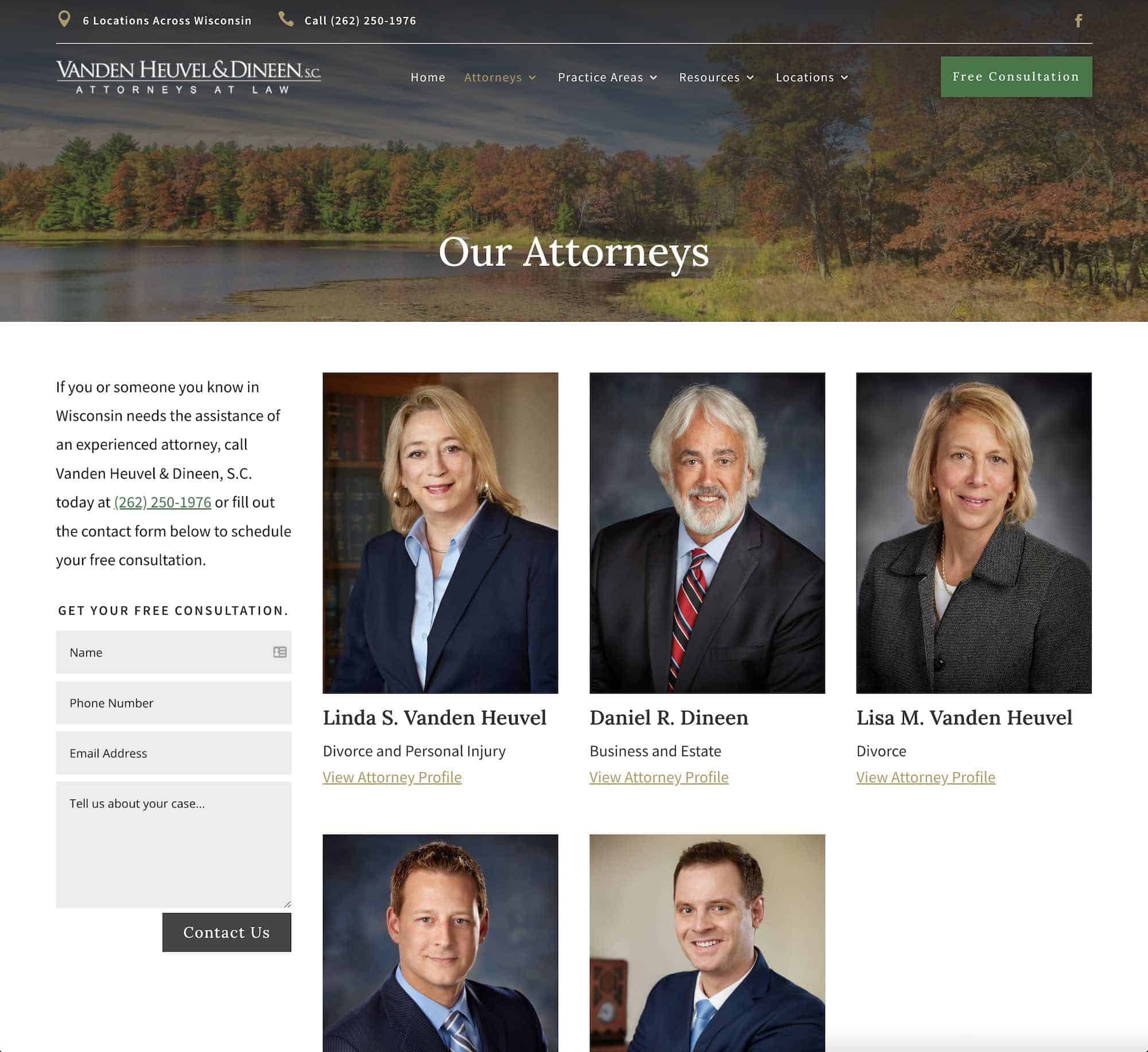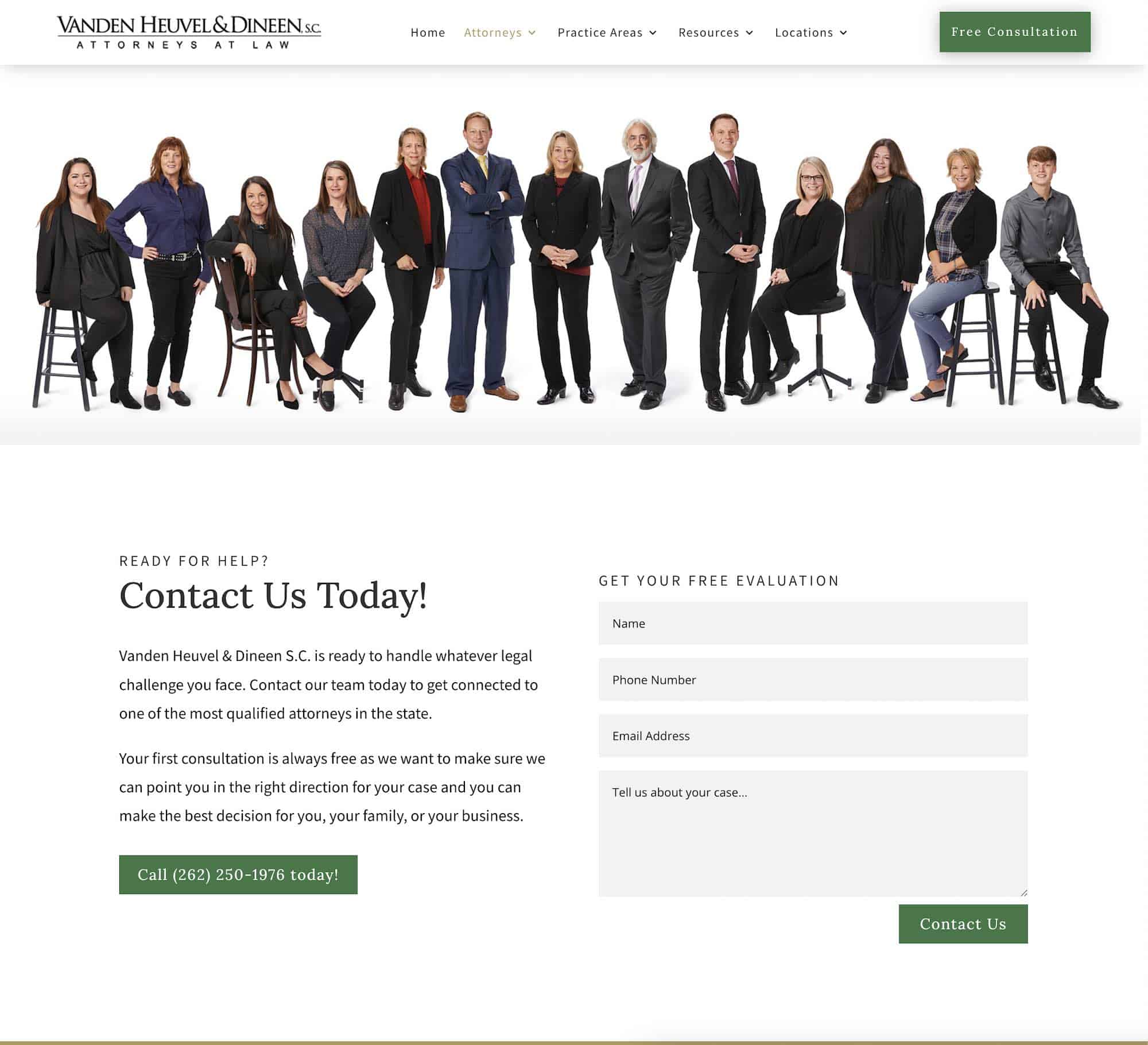 Organic Search Rankings  /  SEO
When we started with VHD they already had a number of keywords that were doing really well. Our goal was to build upon that and grow even further and being to rank more keywords in more locations they serve.
Multi-location firms require even more analytics to get an accurate look at what is going well (or what is going poorly) in their marketing efforts. Our monthly reports detail what keywords changed and allow us to alter course if necessary.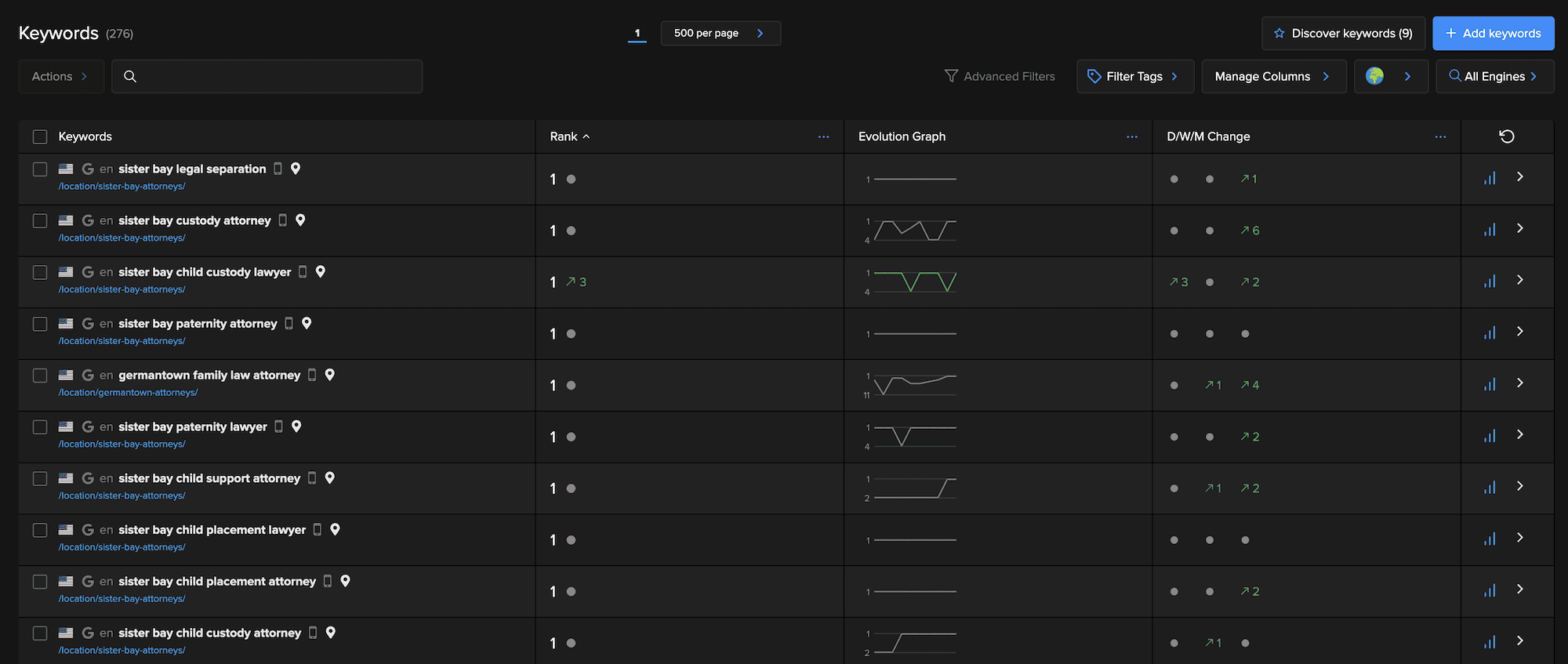 Social Media + Blog Posts
We see social meda as a great tool to showcase your expertise to potential clients that might be looking into your firm. VHD had a social media presence but we came in to help create and push more content to their audience. 
As part of a holistic content strategy, it is important for resources and blog posts to be consistently added to the website. We have writers on our team that provide unique blog posts to firms like VHD that are then pushed across social media.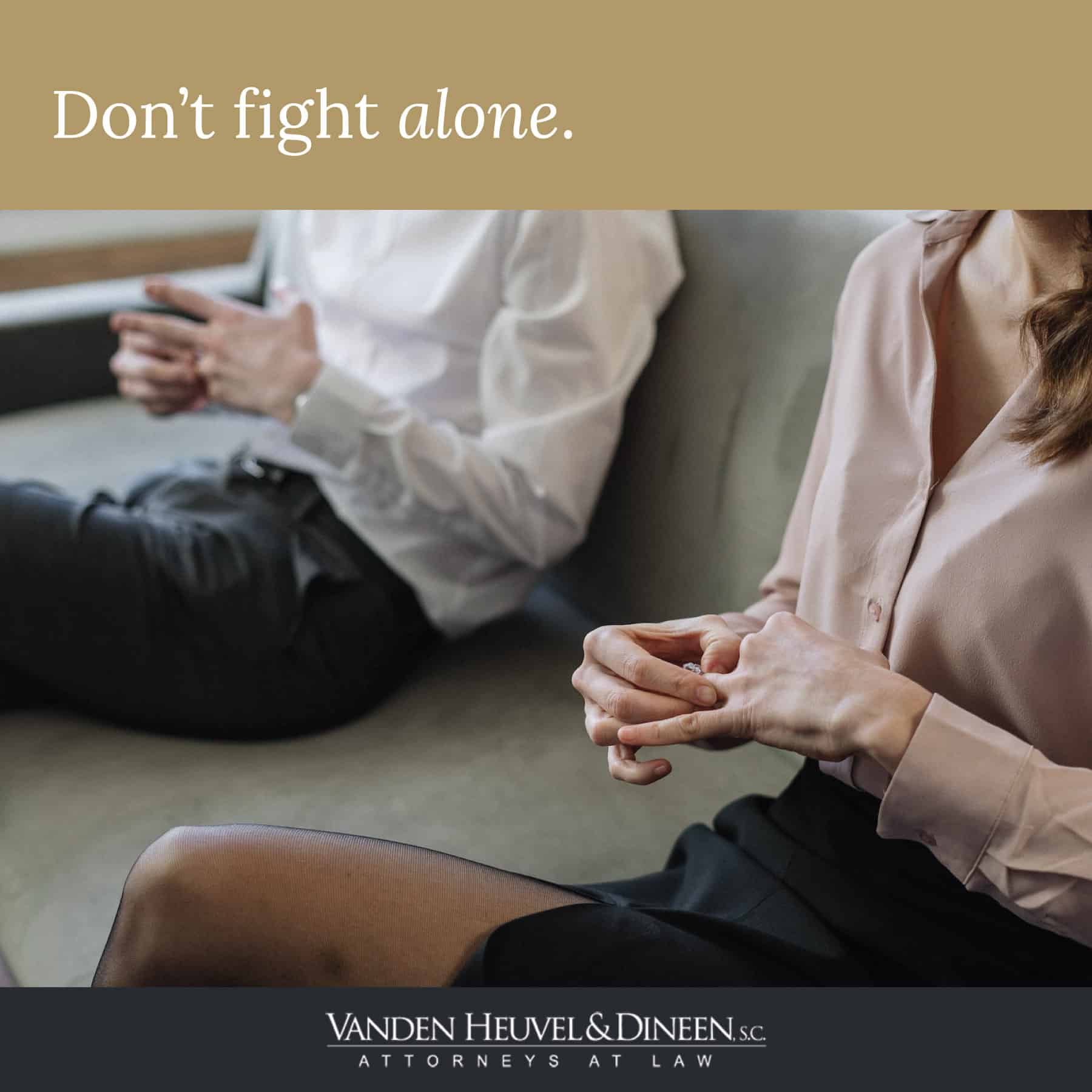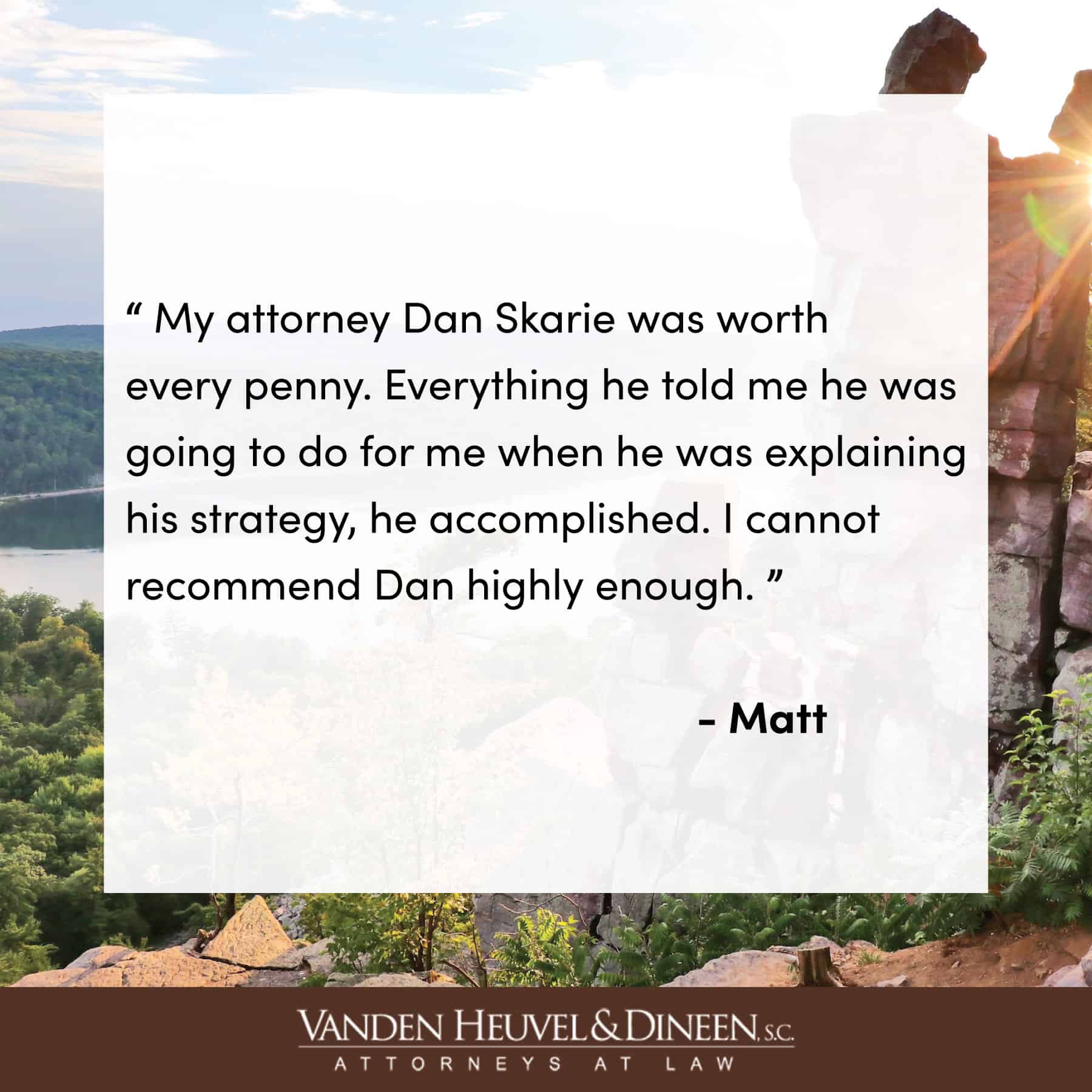 Google Ads still prove to be one of the most effective ways to reach new clients, outside of referrals. The key is ensuring Google ad campaigns are closely managed and optimized to be effective and bring down their cost. We continue to work with VHD to ensure the right people are being brought to the site and new areas are reached.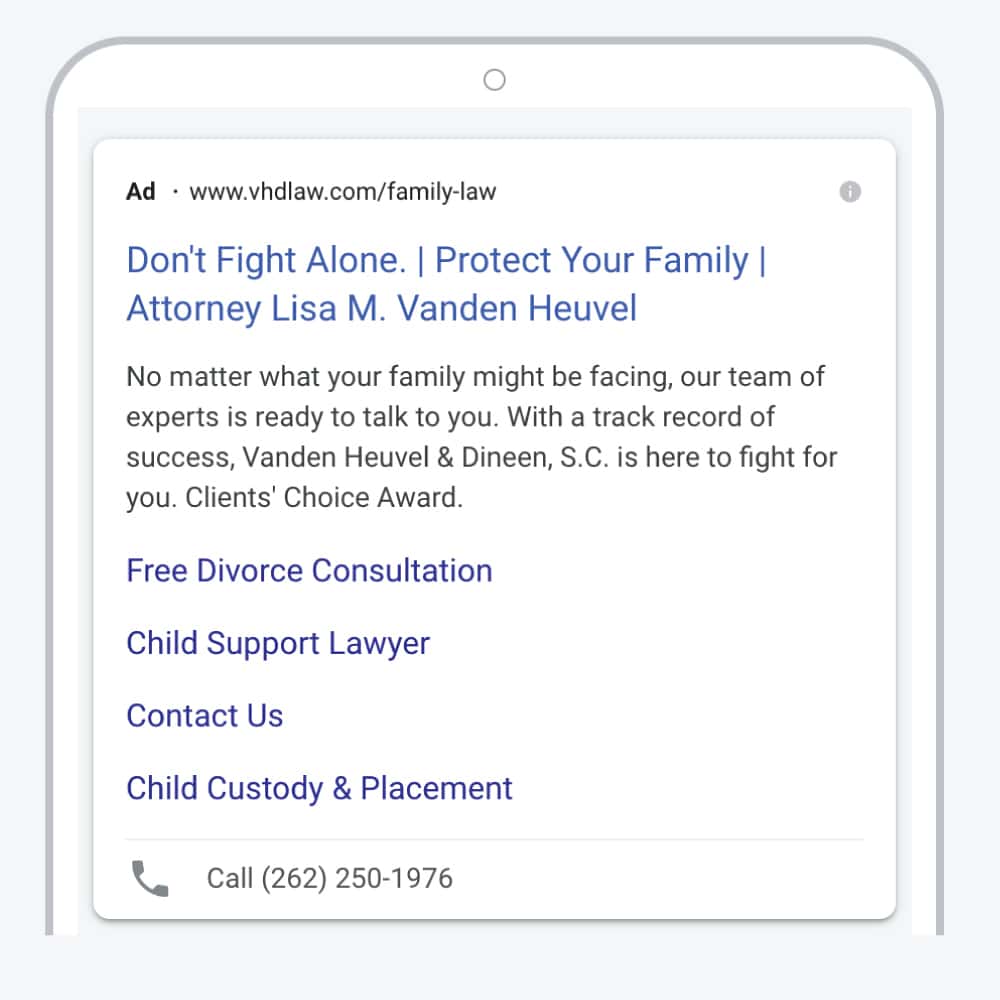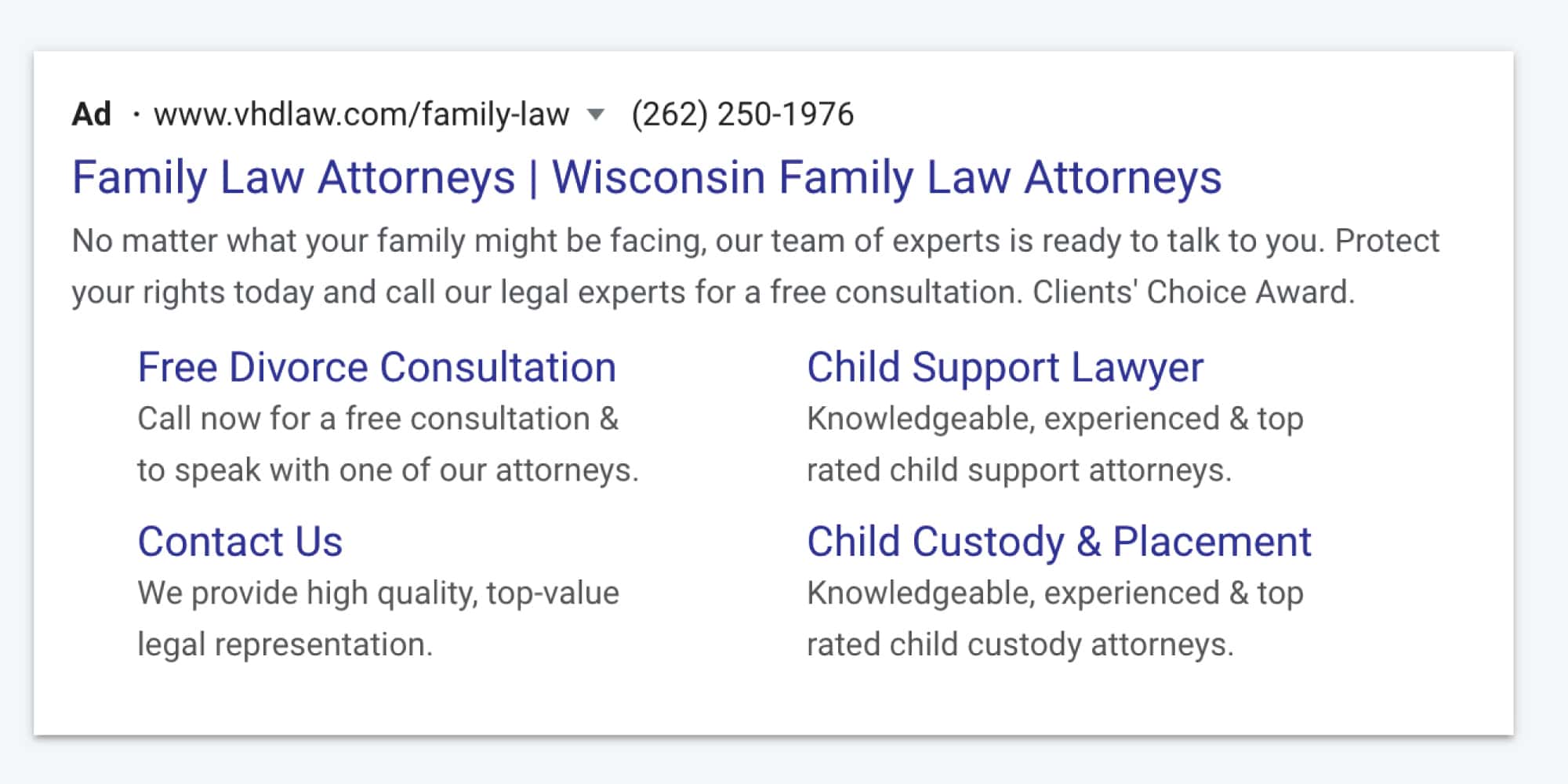 At Visible Lawyer we are excited to see the continued growth of their firm!
If you and your firm are ready to explore how an effective digital marketing campaign would work for you, we would love to set up a call to discuss that.