Everyone wants to talk about SEO or improving how your firm ranks on Google. This makes sense because when an effective campaign is put in place it can dramatically increase the amount of new clients knocking on your door. 
The biggest push back we always hear though is, "how do I know if it's working." 
We love when people ask this questions because every marketing strategy should come with this mentality and a clear way of seeing results. 
Unfortunately, with this kind of work there seems to be a lot of the "just trust us" attitude forced upon firms. This comes either from a place of laziness on the marketing agency's part or just an unwillingness to be transparent in what is going on.
Our focus at Visible Lawyer is to ensure that you, as the decision maker at your firm, always have the information you need to make the best decisions.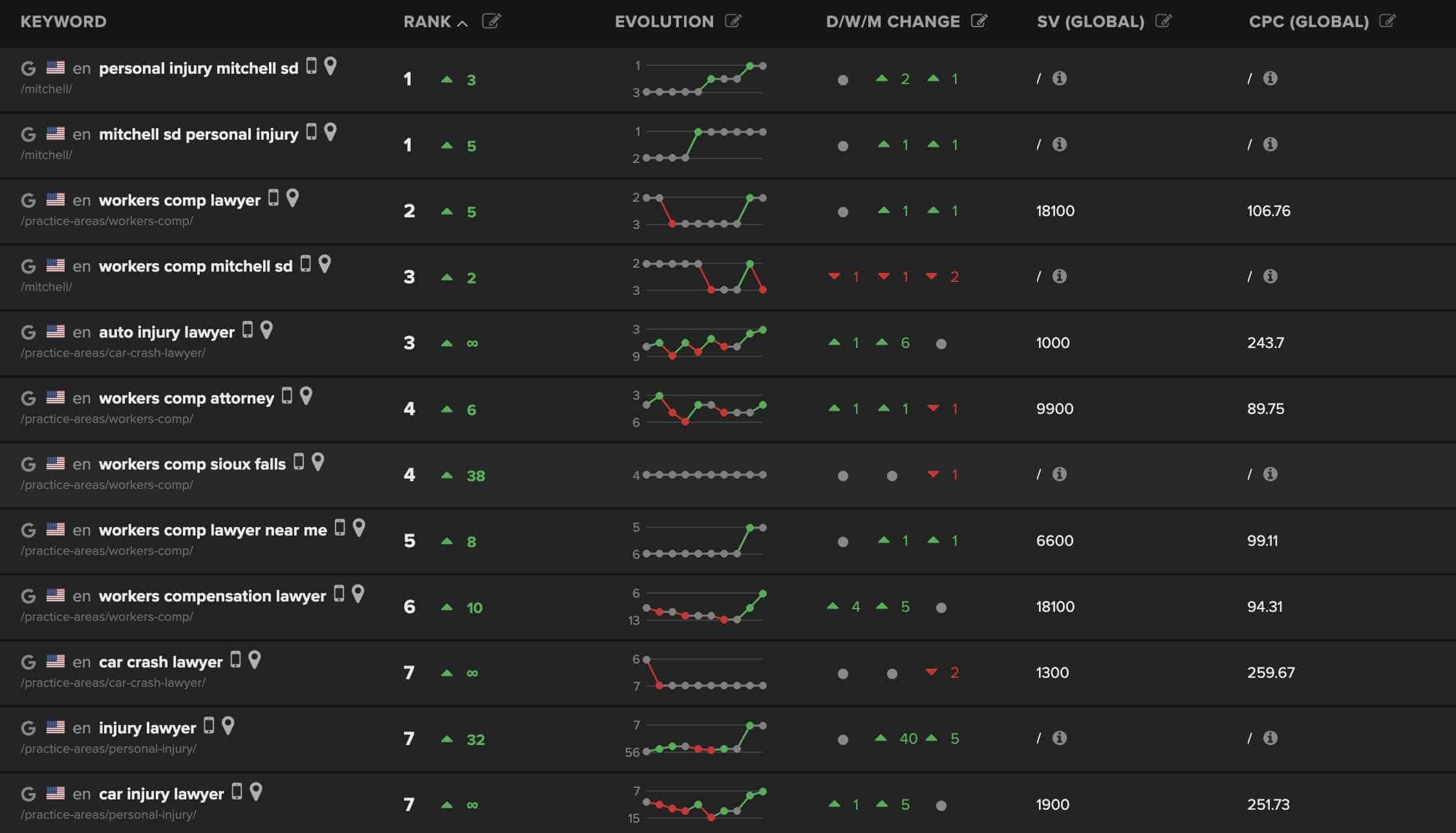 Know what keywords are changing.
The best place to start is having a clear sense of what you want to make happen. If your goal is to rank better on the personal injury side of your firm, then obviously we want to be able to show that those kind of keywords have gone up after a strategy has been put in place.
We run software that is tracking in real time what position your site is ranking for the specific keywords you want. We are very specific also about separating what device people are using and what city / region  they are searching from.
 Since rankings are very location dependent, if your firm has two locations, we would have data on how your desired keywords are showing up in location one and how they are showing up in location two.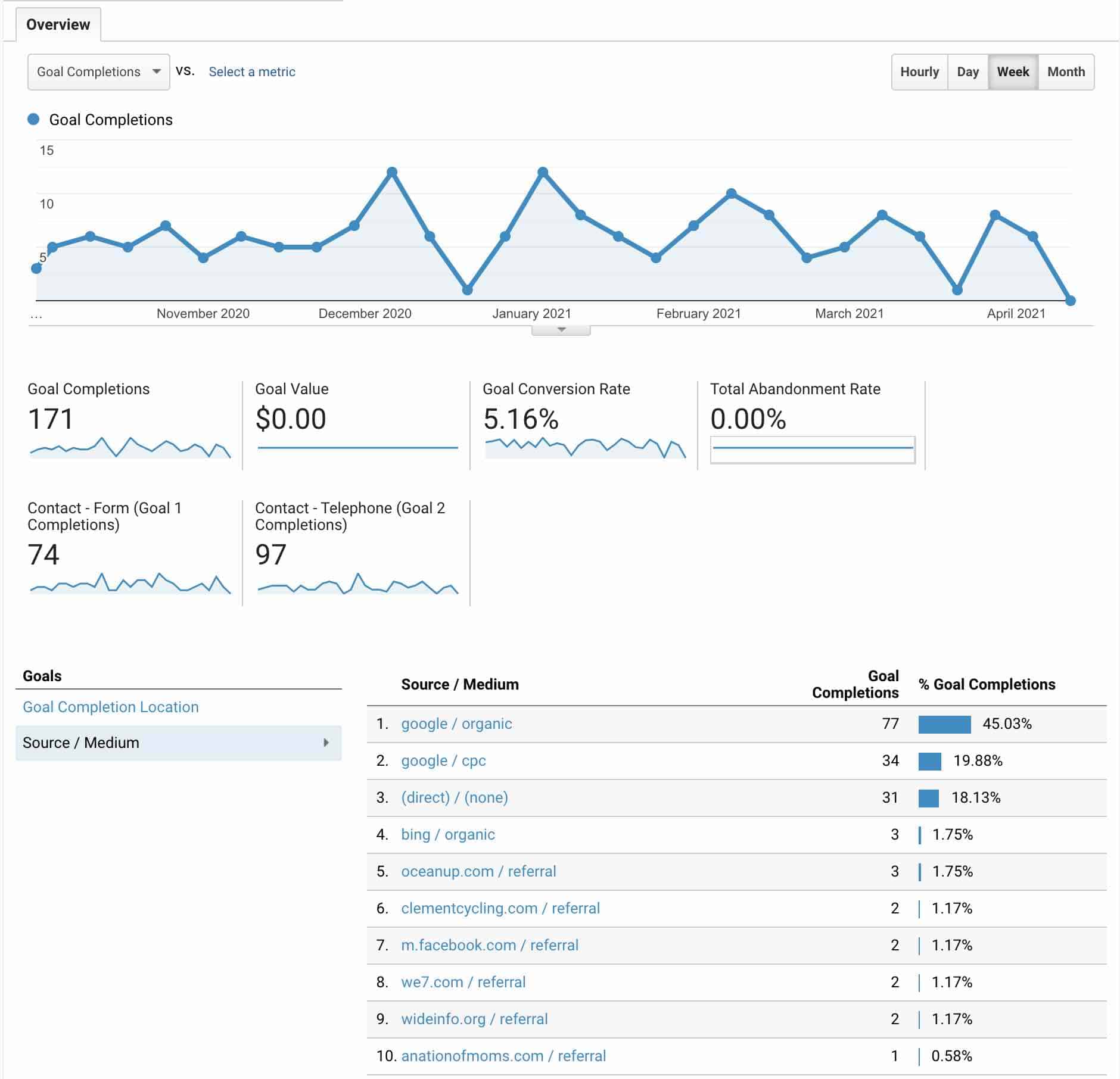 Know what results it's producing.
Knowing what position you rank for is important. But we also want to know what kind of results it is producing as well.
Through tracking codes we are constantly tracking where your calls, form fills, and messages are coming from. Our analytics then allow us to see what percentage of them are coming from our SEO strategies and how they increase over time.
Know when it works.
Our team sleeps a lot better at night knowing we are making a difference. That's why we have all these things put in place for you. It allows us to send in depth weekly or monthly reports so you know exactly what is happening.
These are also just the first couple of things we use to track results and optimize marketing efforts.
If you are ready to have an initial conversation about what you are looking to happen to the growth of your firm, please don't hesitate to reach out.
Thank you!
Josh Novak – Founder of Visible Lawyer
Get a free analysis of your firm.
Our team will put together a custom report that will include your Google keyword rankings, opportunities waiting for you, and the amount of potential clients you are missing out on.