Visible Lawyer Websites
No Development Fee. Fully Customized. Completely Yours.
Custom websites can be expensive. You want something that best represents your firm, but don't want that huge up-front investment. 
As a law firm your site should be something you are proud to bring people to and know it's not going to be a barrier to landing your next best client.
After spending over a decade building websites, here's what we know:
Things you want:
Fully customizable
Unique to your firm
Represents the work you do
Great experience for clients
Integrates with internal software
Can access yourself
SEO optimized
Always up and running
Monthly analytics (that are helpful)
Things you don't want:
A cookie cutter solution
Having to call someone for every edit
On a 3rd party platform (aka no ownership)
No on-call support team
Long term, expensive fees & contracts
The website you need. Without all the hassle.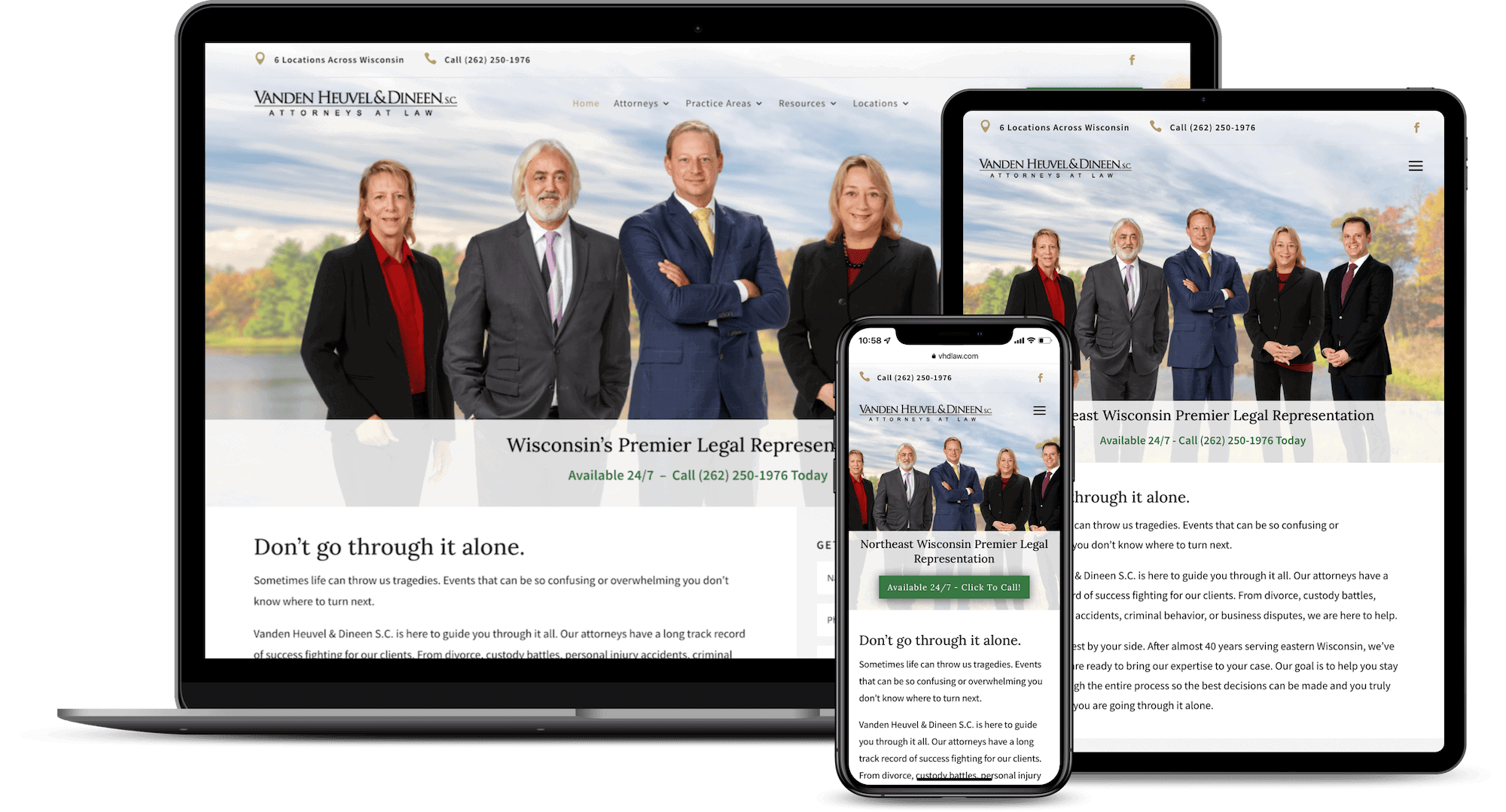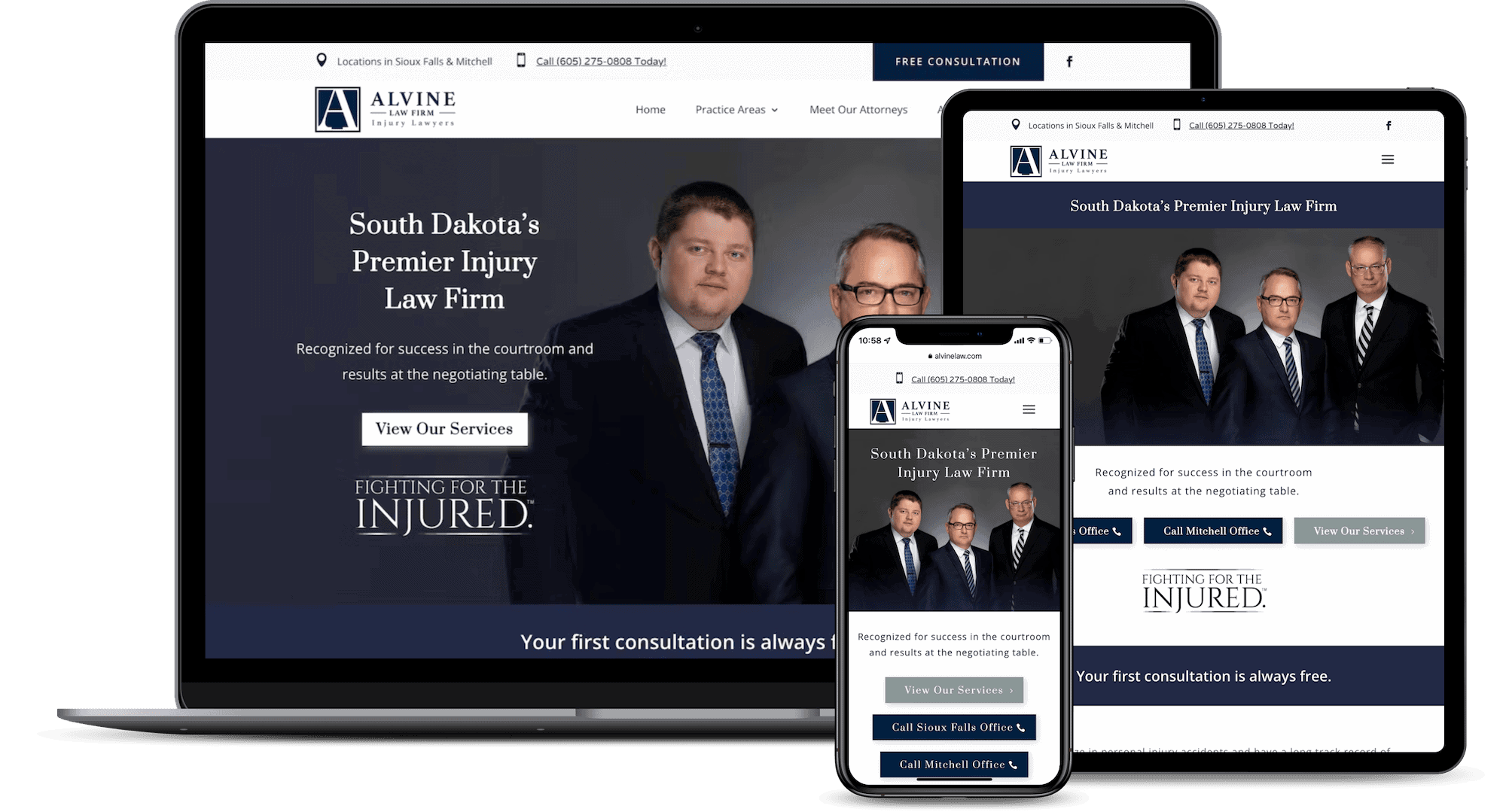 "It's definitely worth every penny to have someone who is dealing with this stuff on a daily basis, so we can focus on what we know how to do, which is practice law"

– Grant Alvine, Partner
""When we ask clients how they found our law firm, more and more were responding that they saw us on either Facebook or our website. That increased the amount of clients walking in the front door, how many people were calling us, and overall our leads."

– Zach Flood, Partner
"They've increased the number of clients that are walking through the front door, how many people were calling us, and our overall leads.

What we've noticed is that we give them a concept, and they put together basically what we envision. That frees us up to not have to worry about any of our digital advertising or our digital presence. We're free to do what we do best, and that's represent injured people."

– Bram Weidenaar, Partner
Get started today!
Only $199 / Month
Get it done this month. Not next year.
Schedule a call or send us a message to get started. We can walk you through our design process and see if we are a good fit.