Stay 100% Compliant.
Web Accessibility Services
Web accessibility is a set of rules, behaviors, code standards and design guidelines, that are meant to allow people with disabilities to effectively use websites
( Just click the icon on this page in the bottom left corner to see it for yourself. )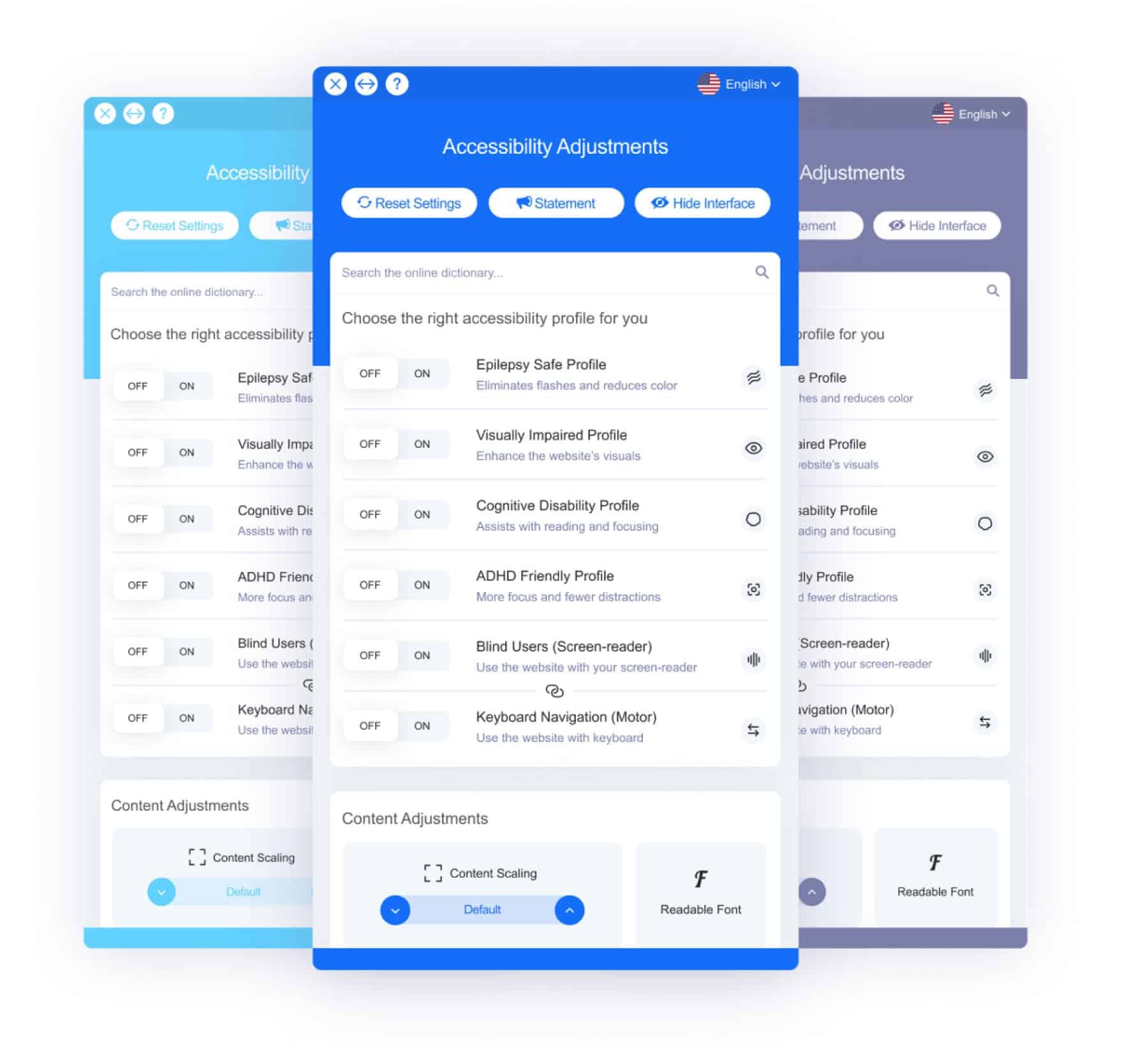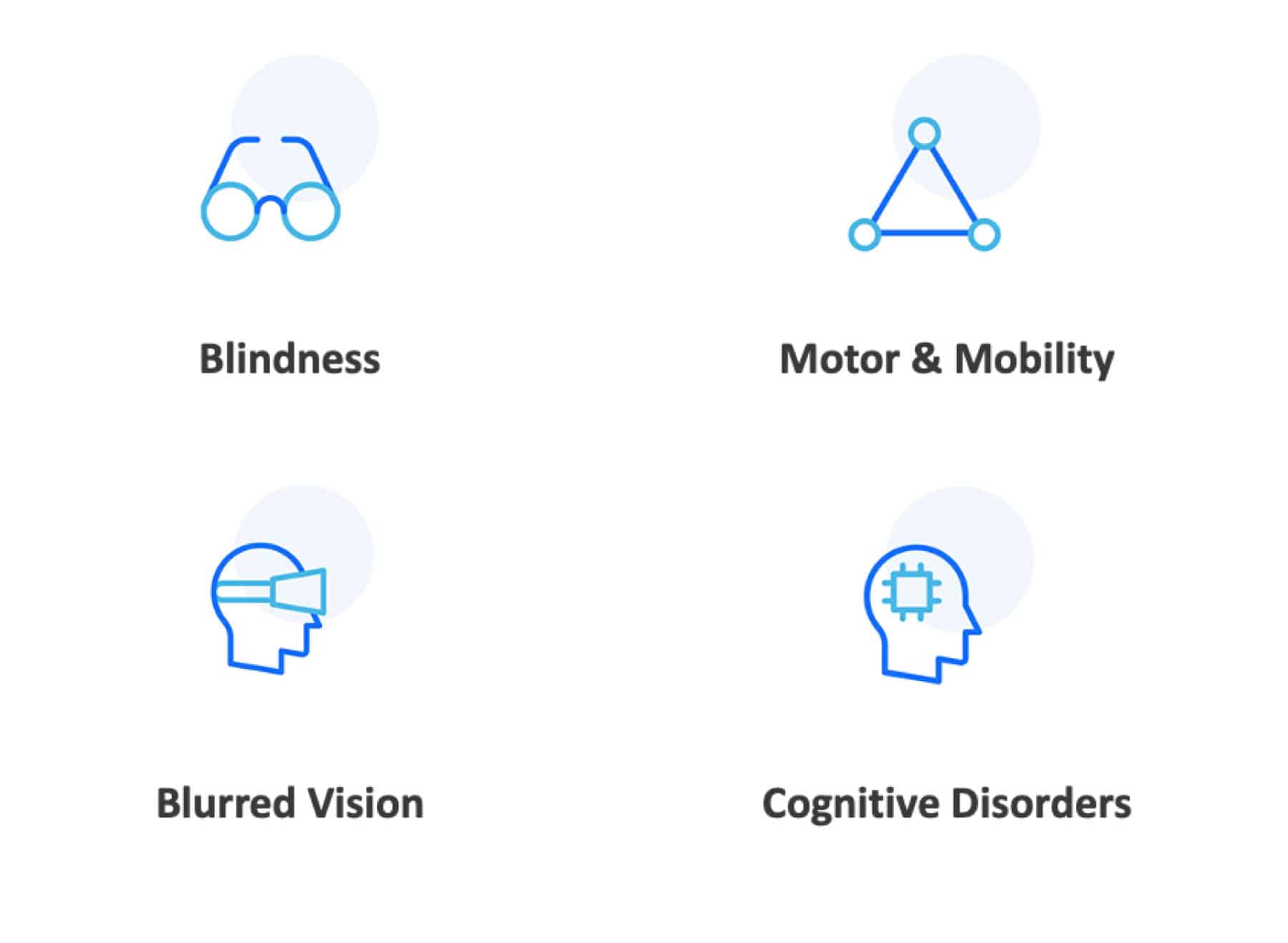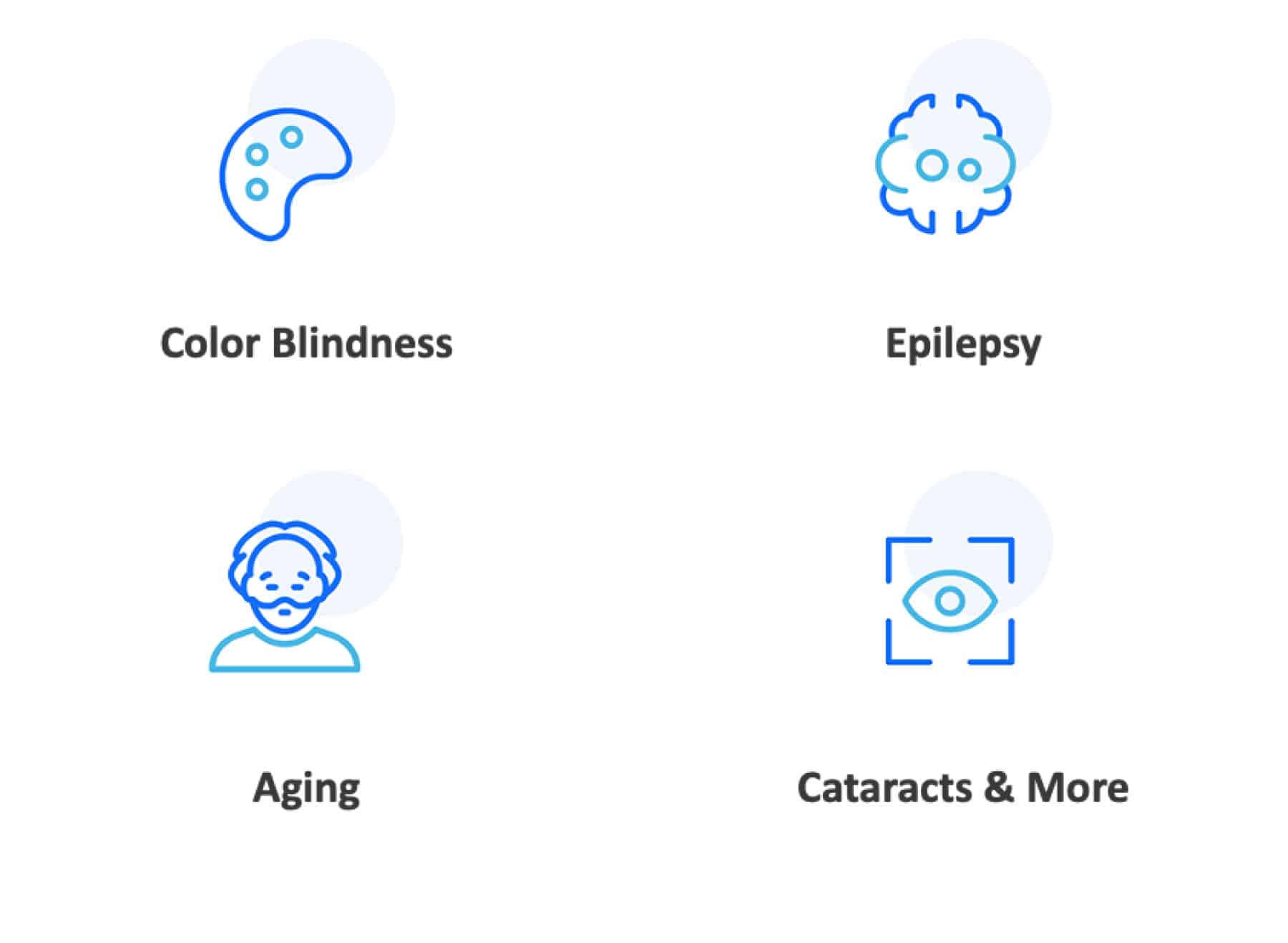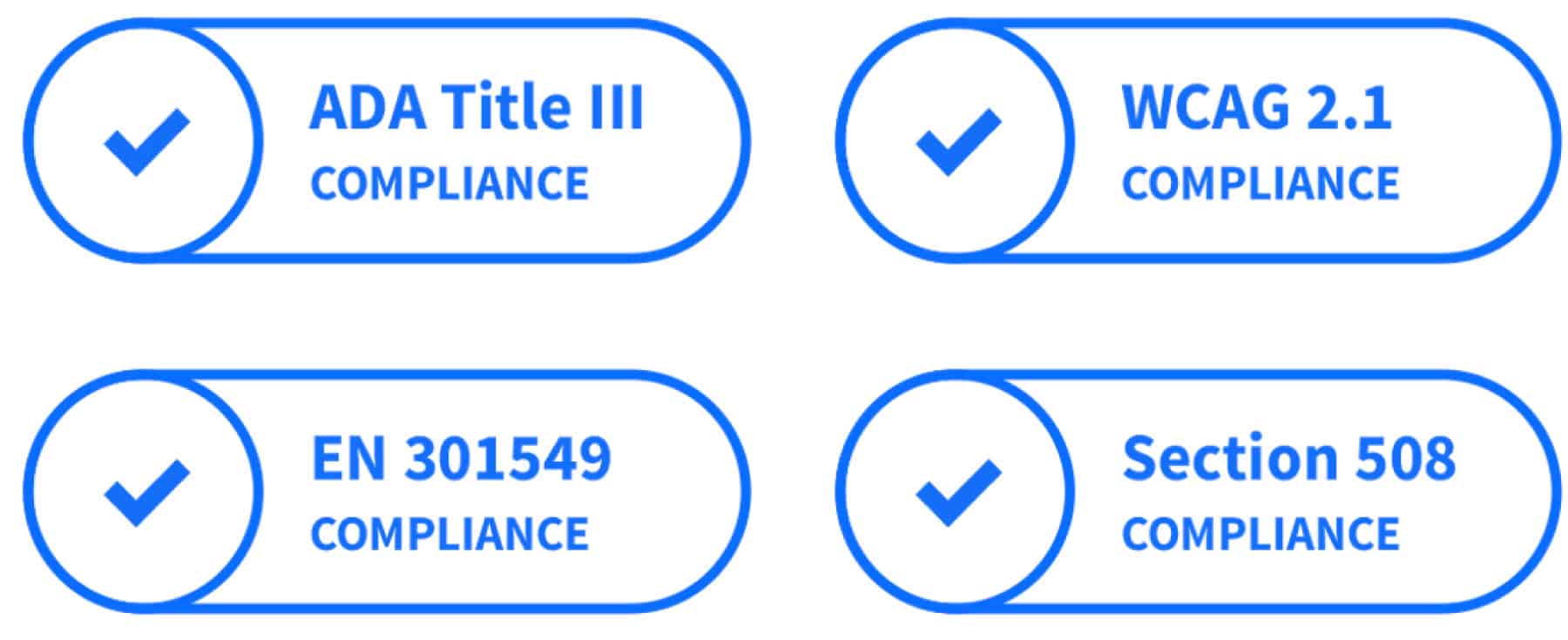 CVAA, RGAA, ATAG, AUDA, AODA, UNE 139803:2012, JIS X 8341 & more…
Changes in Regulations
200% increase in lawsuits and demand letters from 2017 to 2018
DOJ affirms ADA applies to websites by November 2018
Over 150,000 demand letters served to businesses since 2017
93% of demand letters settle outside of court for $20,000 to $150,000 on average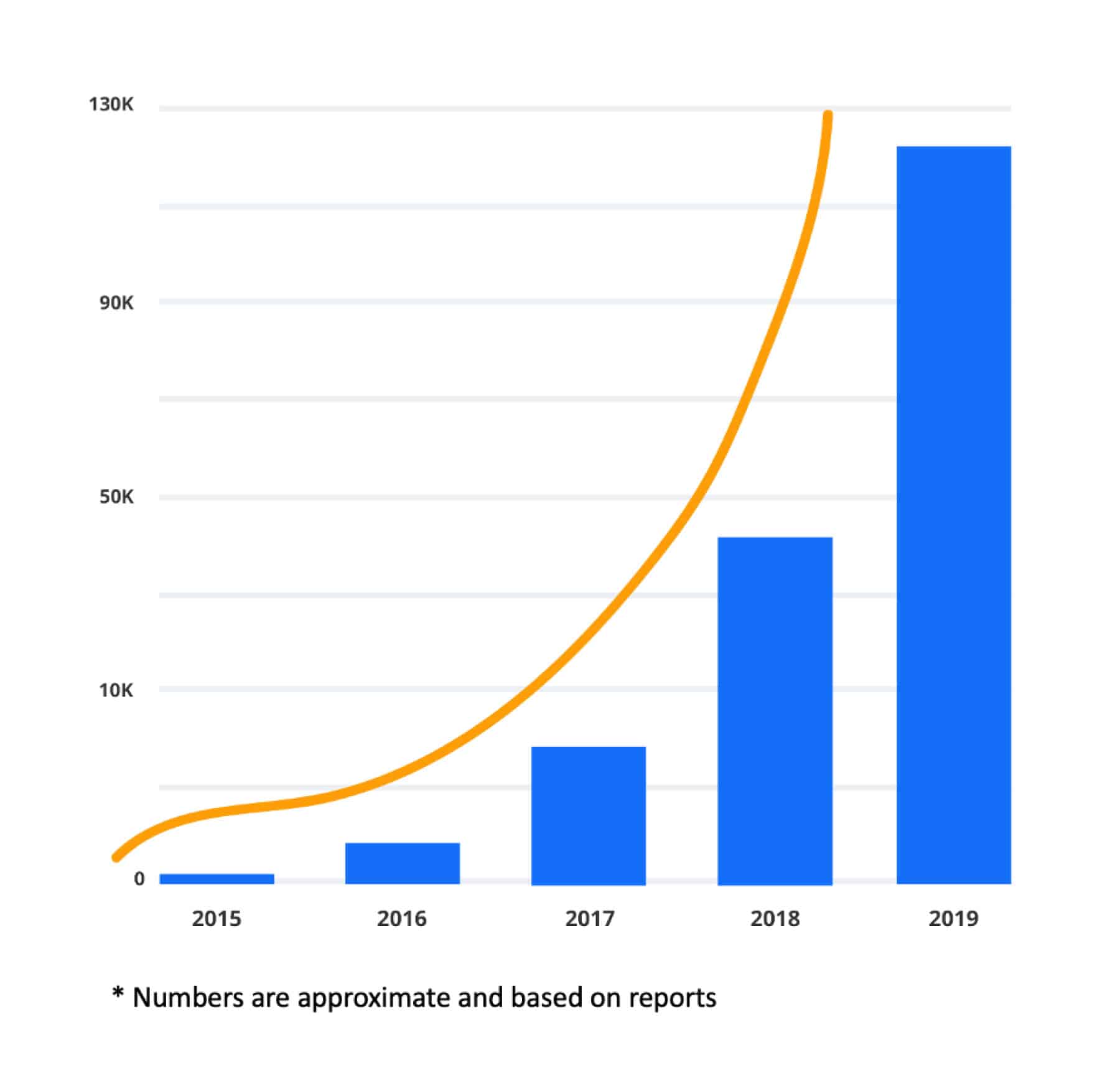 Web accessibility is now automatic, simple, and affordable.
The first and only automatic, AI-powered machine-learning web accessibility solution that complies with worldwide legislation and keeps websites compliant 24/7.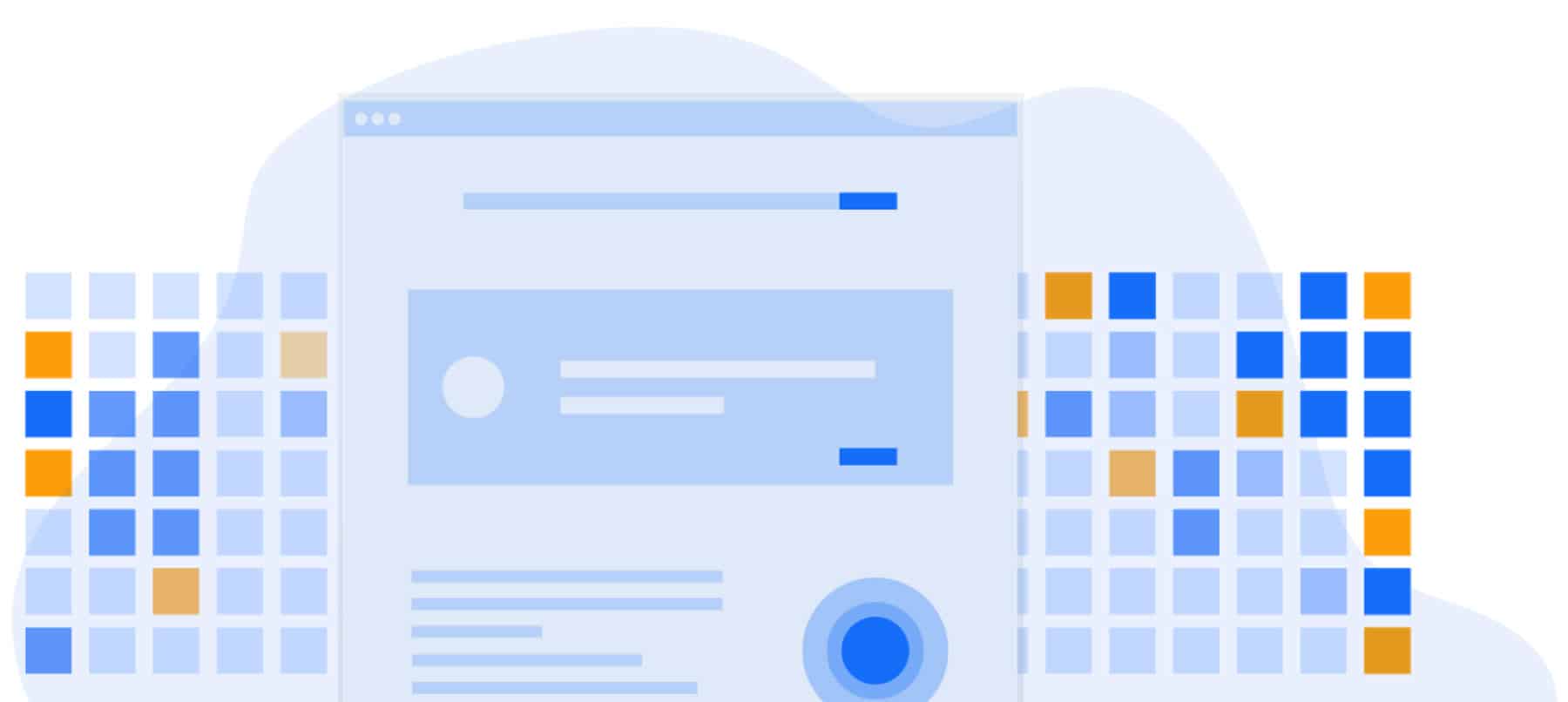 Get started today!
Only $99 / Month
No contract. No additional fees.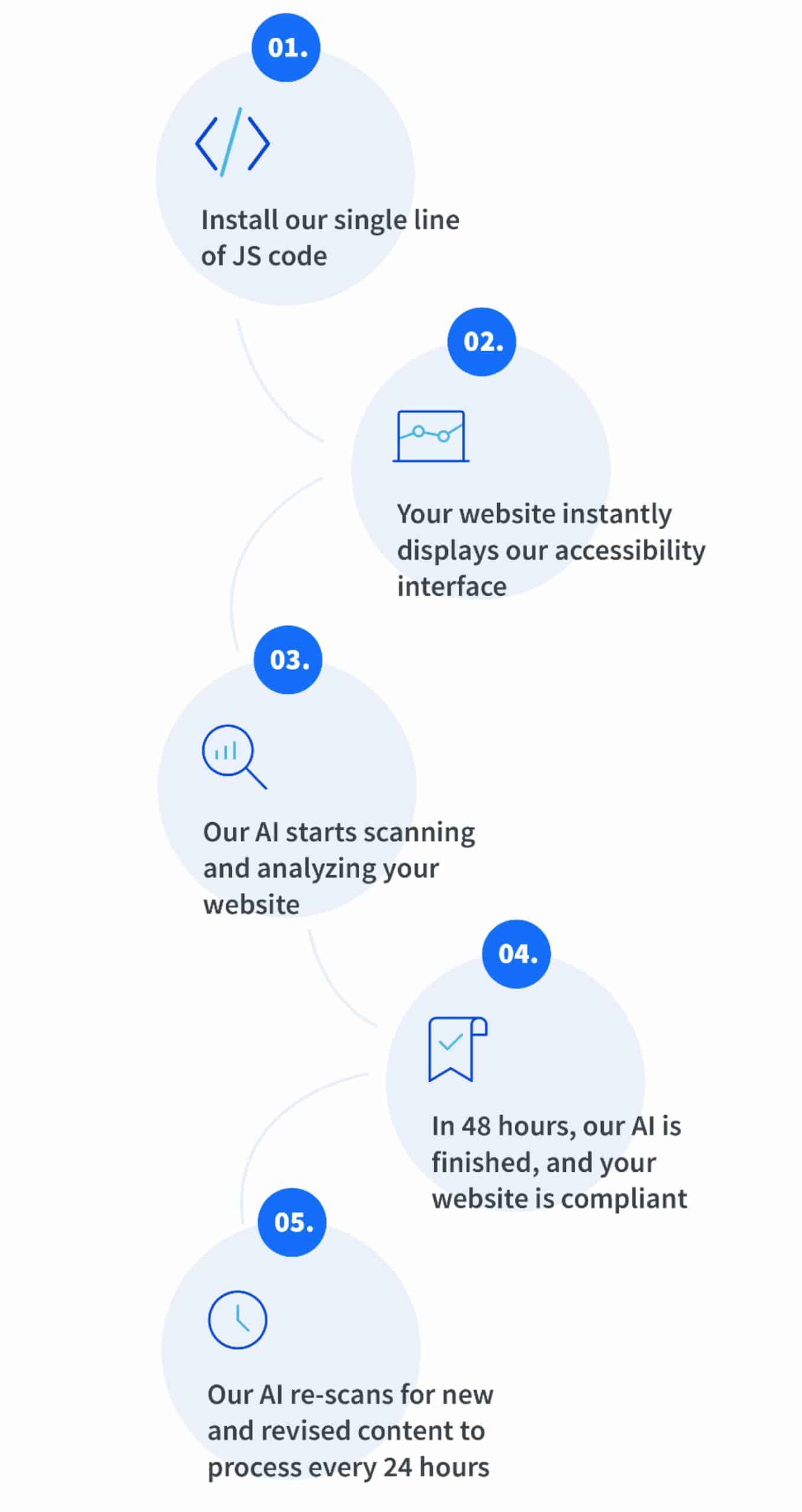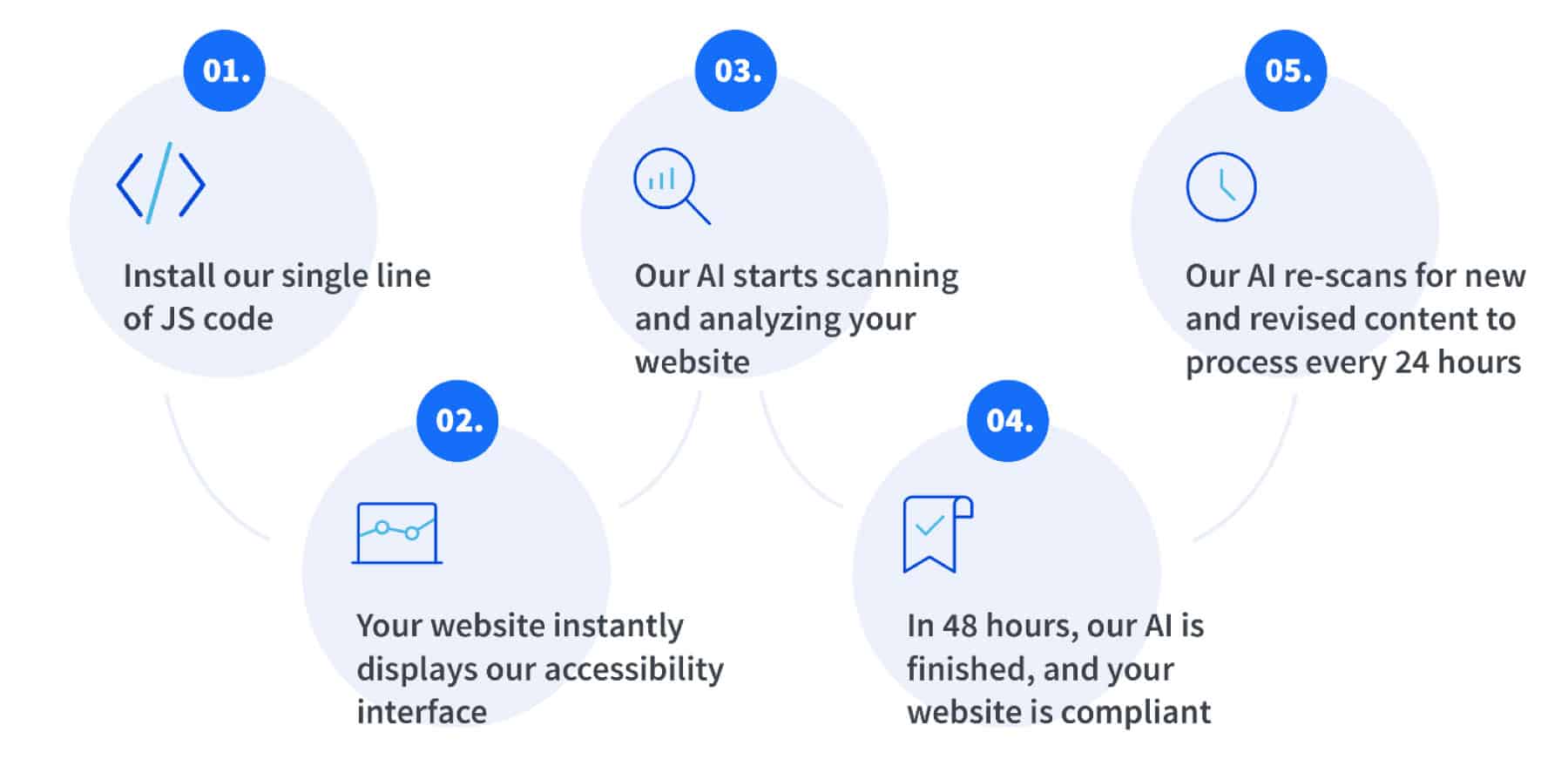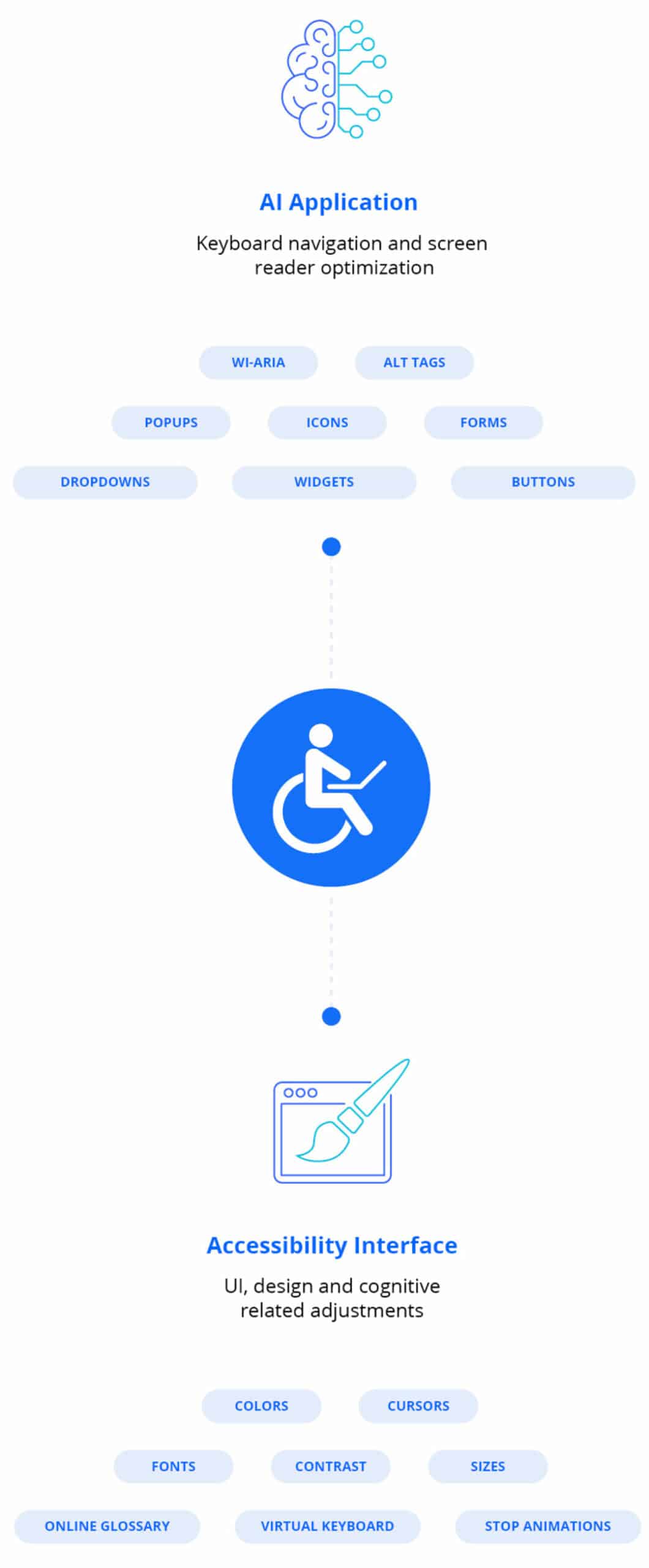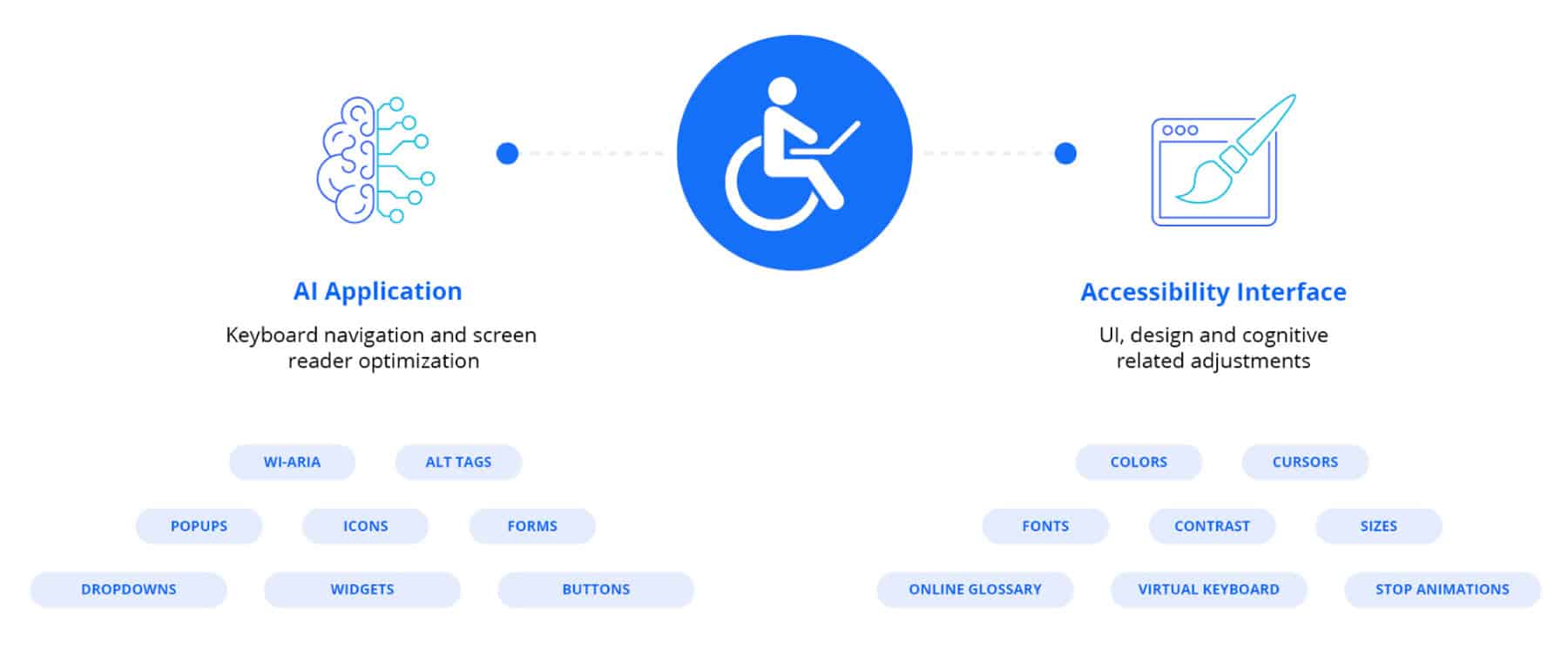 Accessibility Statement & Certificate
Compliance Requirement to meet the WCAG 2.1
Explains all the adjustments the website has undergone
Doubles as a certification of performance
Proof of doing the required compliance work
Sent over email and displayed within the interface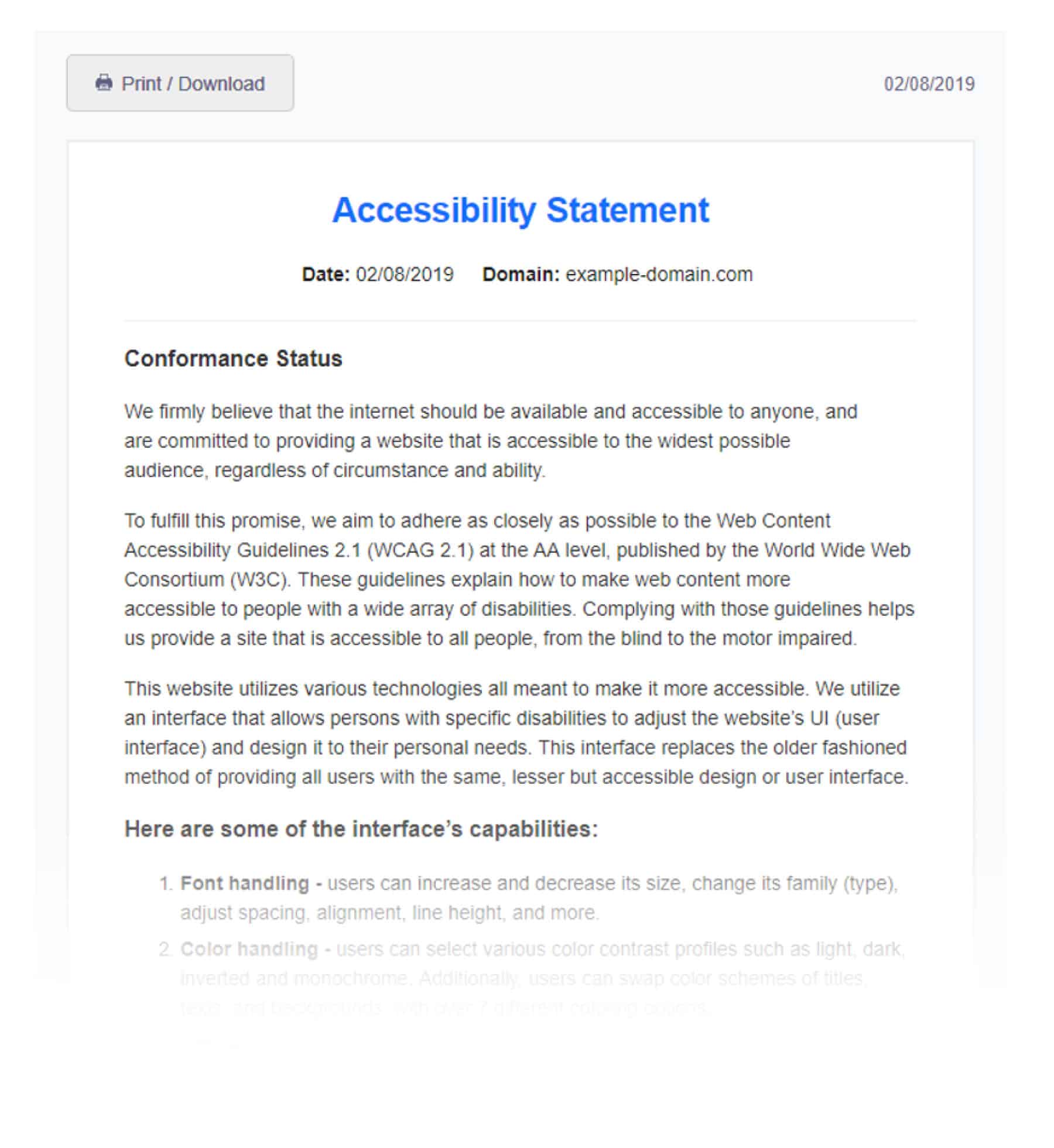 Let's get started!
Once you submit your information, we will reach out and schedule a quick onboarding call. On this call, we will talk through what we need to install the small piece of code into your site and set up your payment portal.
The whole process typically takes about 20 minutes and then you can get back to your day. We look forward to talking soon!